...and what I learned from them.
---
---
ALTR-IMG - An HTML Post-Processor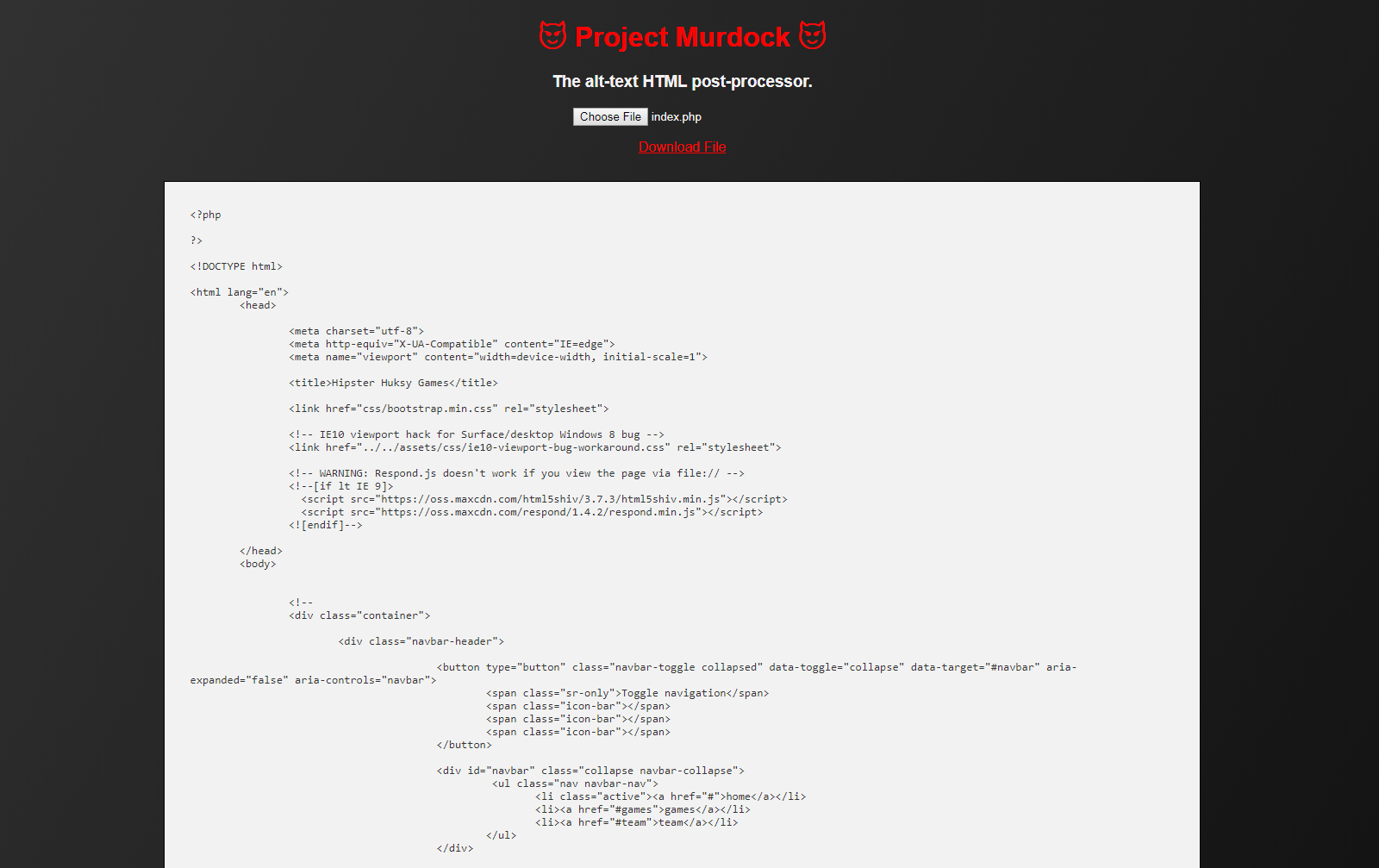 Overview
An HTML post-processor that intelligently adds alternative text (The HTML5 alt text attribute) to your images.
Open-source
Lightweight client-side JavaScript application
Improves the SEO score and accessibility (for vision impaired users) of your webpages
Parses filenames and uses them to create relevant alternative text descriptions
Uses sophisticated REGEX patterns to process text files in common web development formats (.html, .php, .twig, .handlebars, .xhtml, etc...)
Preserves tab formatting, keeping markup clean and maintainable.
Features
A simple user interface that allows the upload of a file for processing. The tool runs on the client side in JavaScript, and therefore does not require an internet connection or server.
The front-end displays a preview of the processed file and the option to download it in the original format with the original tab formatting intact.
The codebase is open-source and available on GitHub here: https://github.com/AimDiab/altr-img
I wrote this in JavaScript so that I can port it to node CLI. It will intelligently detect template files and iterate over them for full code coverage with one straight-forward user command.
Technologies
JavaScript, HTML5, CSS3
Accomplishments
This is my first open-source project. I came up with the idea for this project because I write a lot of HTML and always find it laborious to add alt text attributes to image tags, yet I understand how important they are to web accessibility. For visually impaired users who access the web through screen readers, the alt text is the only context for your images and what they contain. So I wanted to make it easier for developers to ensure that their web pages are accessible. It also helps search engine ranking of your images, which in turn drives traffic towards your website. It's a win-win situation.
---
Metamorphosis Tattoo Studio Website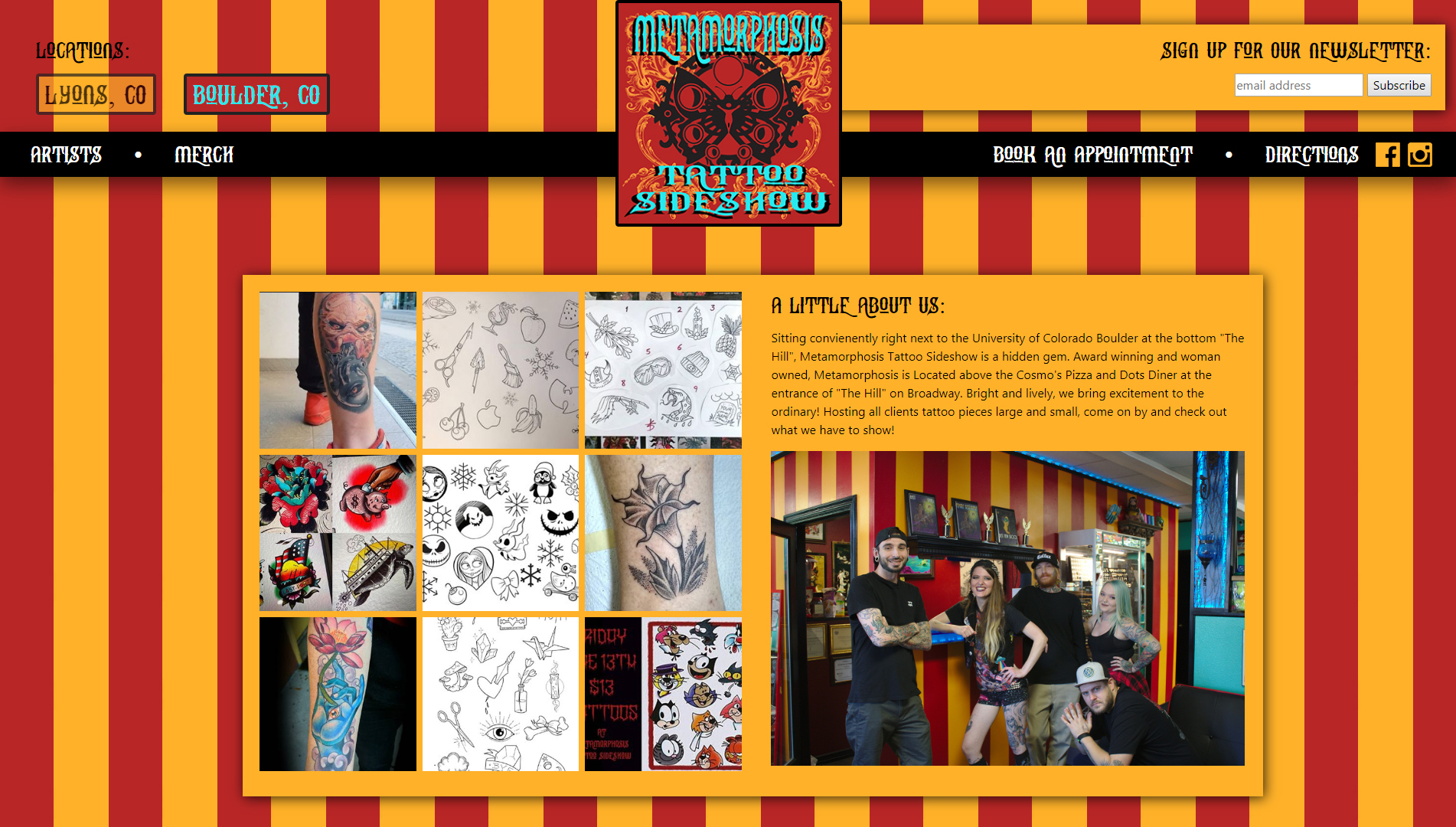 Overview
Website for a local Colorado business, located in Boulder and Lyons
Responsive single-page design
Instagram API, Google Maps API and MailChimp integrations
Powered by a PHP back-end running on Ubuntu with a dedicated mail server
Features
JavaScript-based, client-side mode toggle for the 2 datasets that use the same markup with different stylesheets to create a unique experience for each location.

I configured a mail server on an Ubuntu LAMP stack for this project. It handles SMTP for the contact form.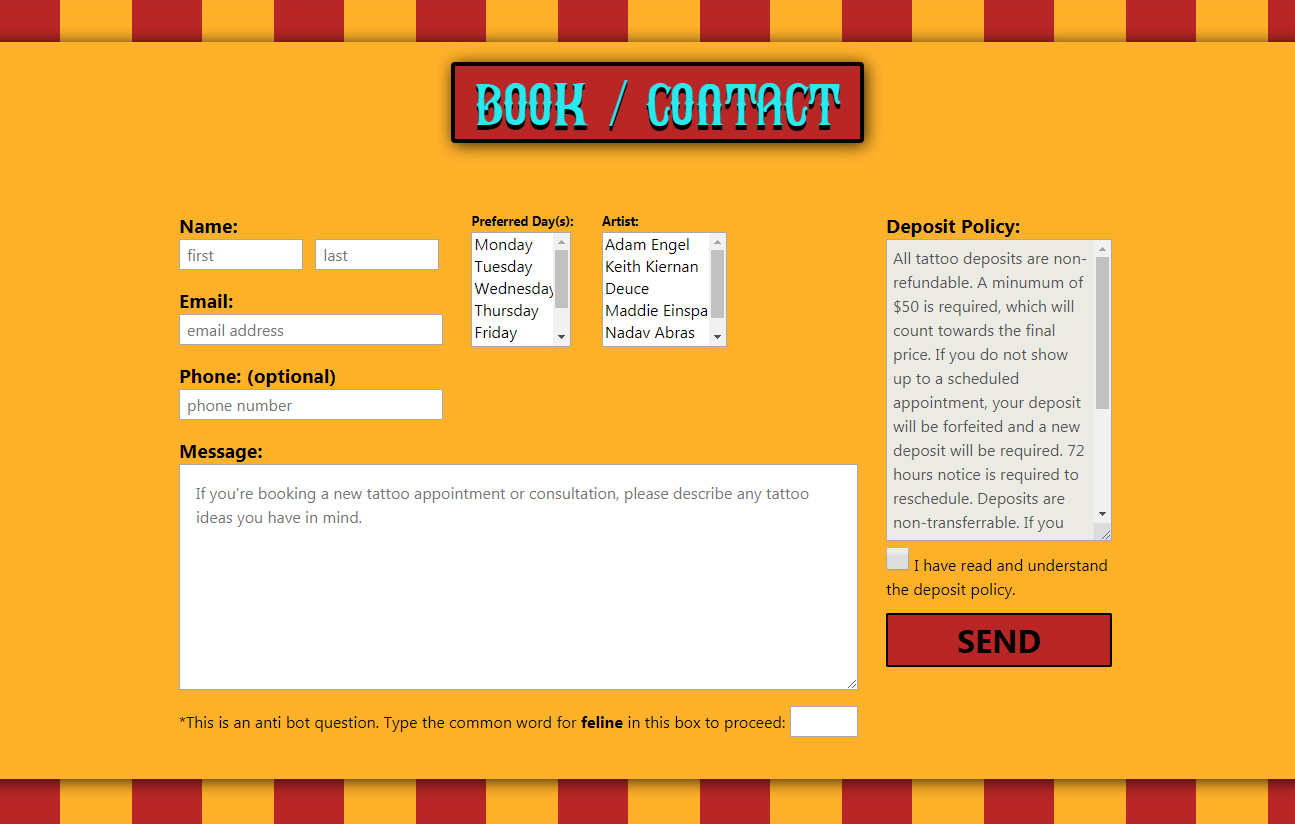 Google Maps API integration for location pins in the directions section.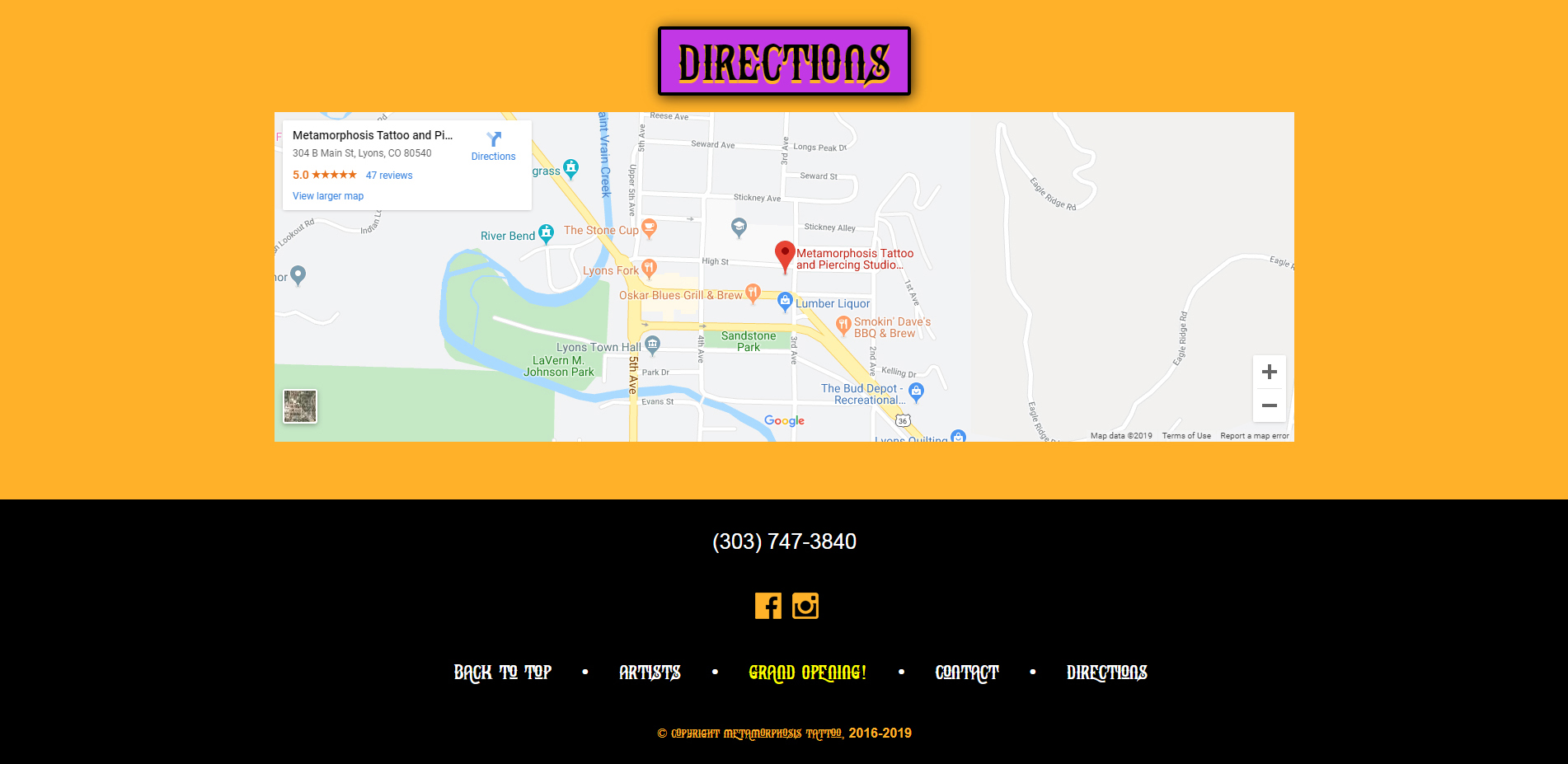 A Mobile and touch-screen friendly image carousel for photos. This one is powered by Ken Wheeler's Slick JS.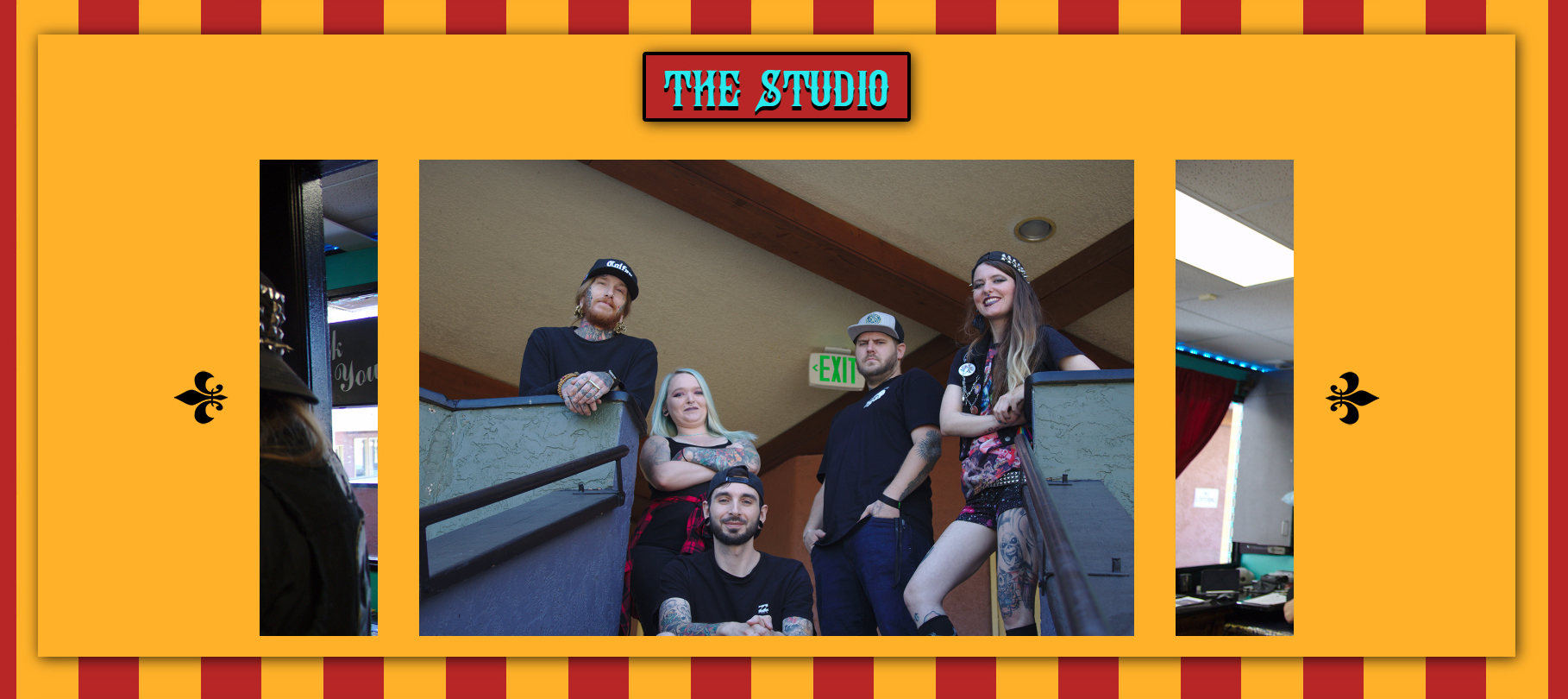 Technologies
HTML5, CSS3, PHP, Javascript, JQuery
Accomplishments
Various API integrations and well-crafted responsive design make this project a powerful example of my work as well as a successful extension of a local business' online presence. We have seen a great deal of traffic and use of the website for booking appointments following the launch.
---
3dquik - WebGL, in-browser 3D Model Viewer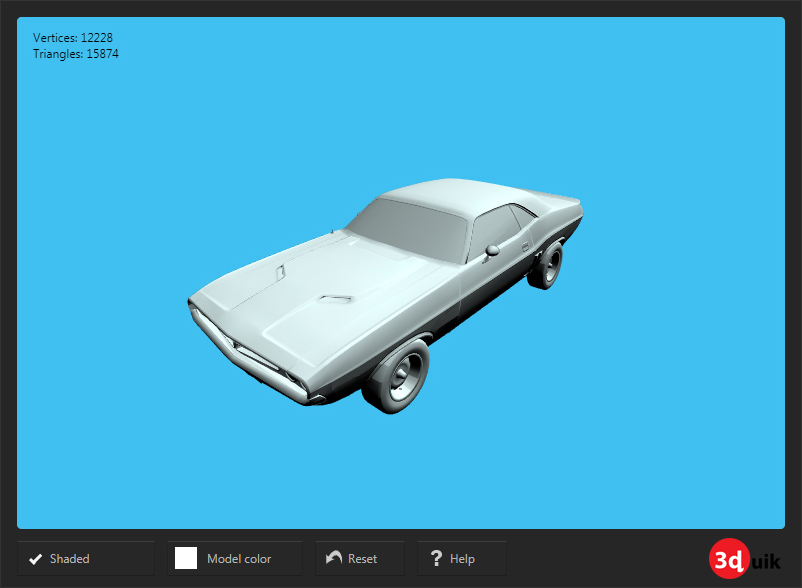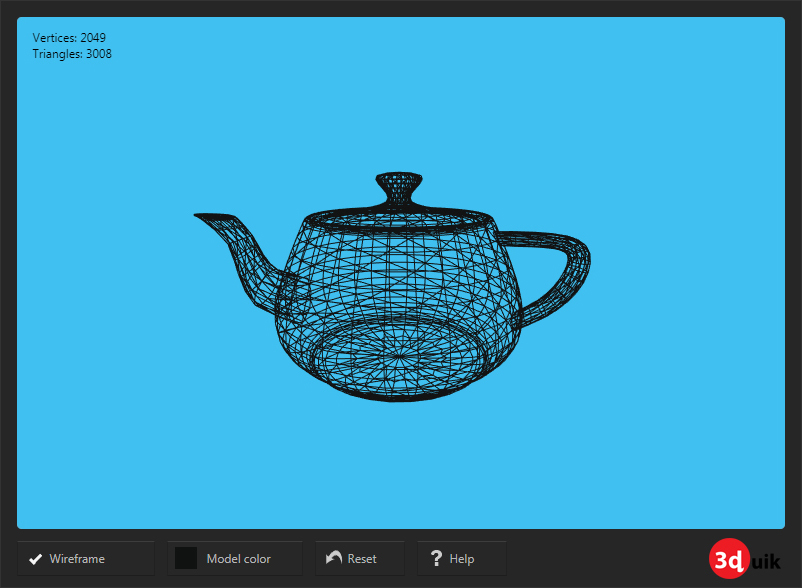 Overview
A light-weight 3d model viewer that requires no downloads or plugins
Offers shaded and wireframe view modes as well as color options
Includes rotation, zoom and panning controls
Browser-based using WebGL technology with GPU hardware rendering
Natively supported in all major browsers
Features
Simple mouse-based controls: rotation with left click, zoom with the scroll-wheel and panning with the right click.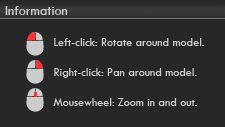 Simple file loading using HTTP GET methods and paths relative to the root folder of the application.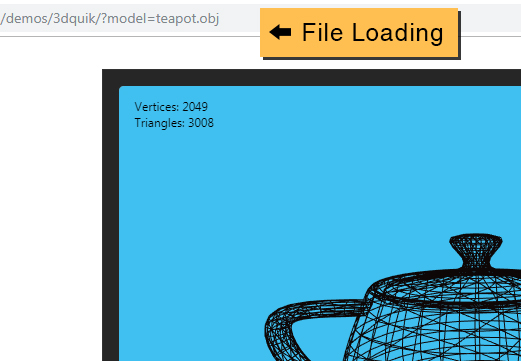 Color customization for the shader and/or wireframe color.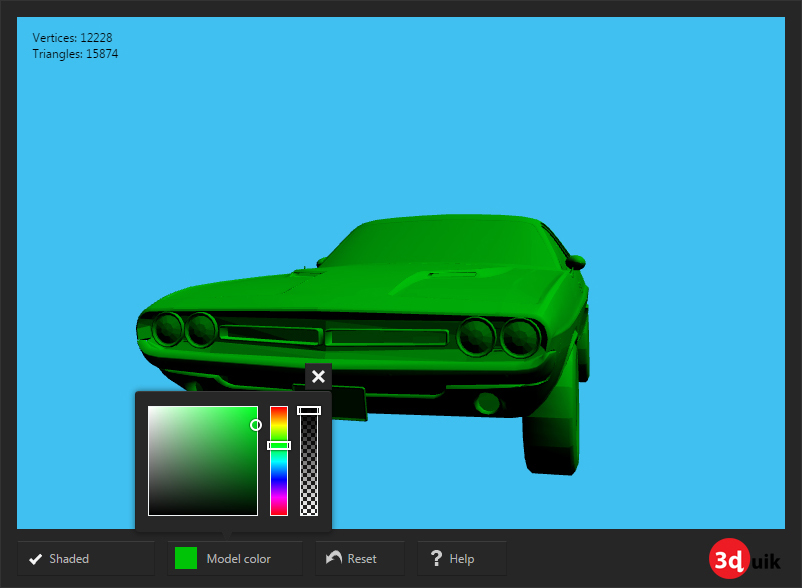 Polygon face and vertex counts are displayed in the overhead UI.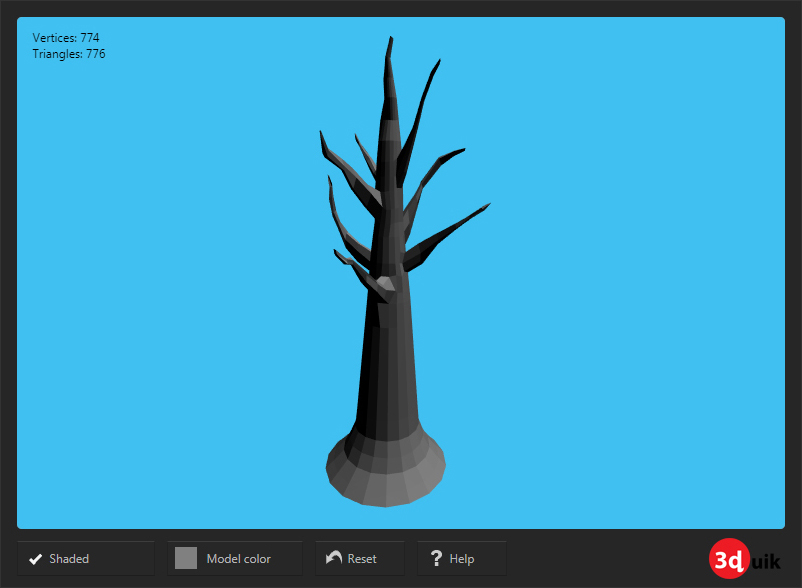 This application can runs client-side and requires no installation or web server. By design, it can be embedded into a web page with little effort.
Accomplishments
This was my Senior Innovation Project for my Bachelor's degree program. Similar to a master student's thesis. I identified a problem that I was passionate about solving: There was no way to view 3d models on the web without downloading them and having software installed that can open it. I was following the development and adoption of WebGL and I was confident that we could put together a browser-based 3d model viewer using that technology that has all the features you need to properly view a 3d model without requiring any downloads or plugins. The project was an overwhelming success. A San Francisco based startup called Sketchfab took the same idea and ran with it, creating a great platform. This confirmed that I was able to identify a problem worth solving.
---
Half-Empty Studios CMS and Online Store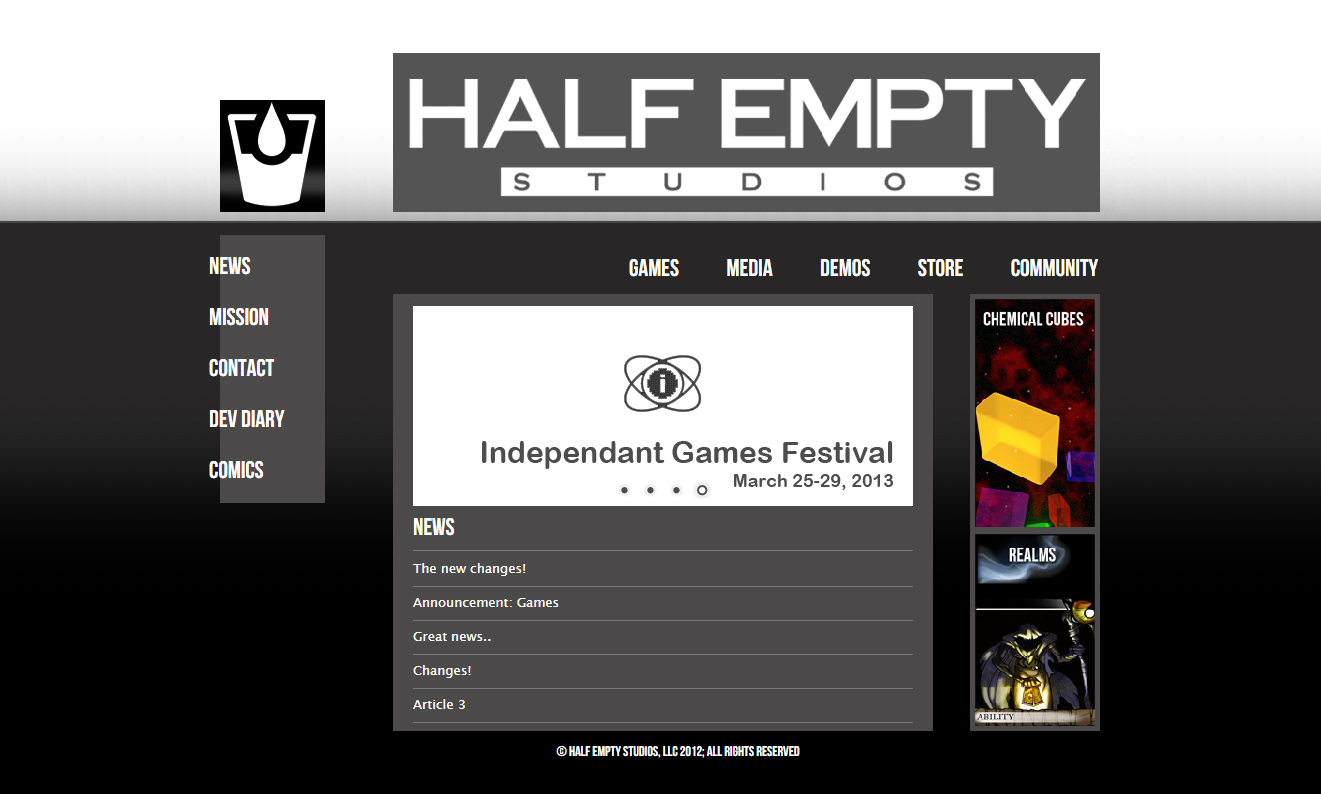 Overview
A custom Front-end Content Management System (CMS)
Live for 4 years
Blogging and announcement/news systems
Image and video galleries/collections
Site-wide comments system, comment on announcements, blog posts, images and videos
Online store based on internal ZenCart installation, styled to match the main site
Features
Easy to use and conveniently located front-end content management tools such as create, edit, and delete.

Here's an example of how I achieved front-end editing in my CMS.
PHP:
An html-enabled post editor which I later extended into a WYSIWYG editor with my own tag parsing functions.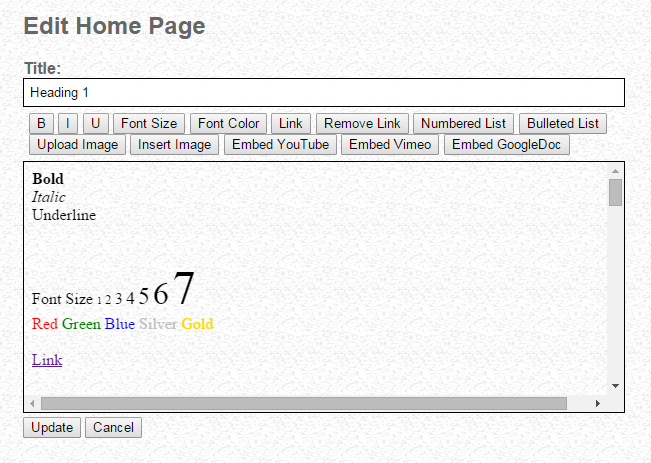 Here's the some code examples of my WYSIWYG editor and tag parsing function.
See the Pen A simple WYSIWYG I made by Aim Diab (@AimDiab) on CodePen.
PHP:
An online store running on Zencart with a custom template styled to match the rest of the website.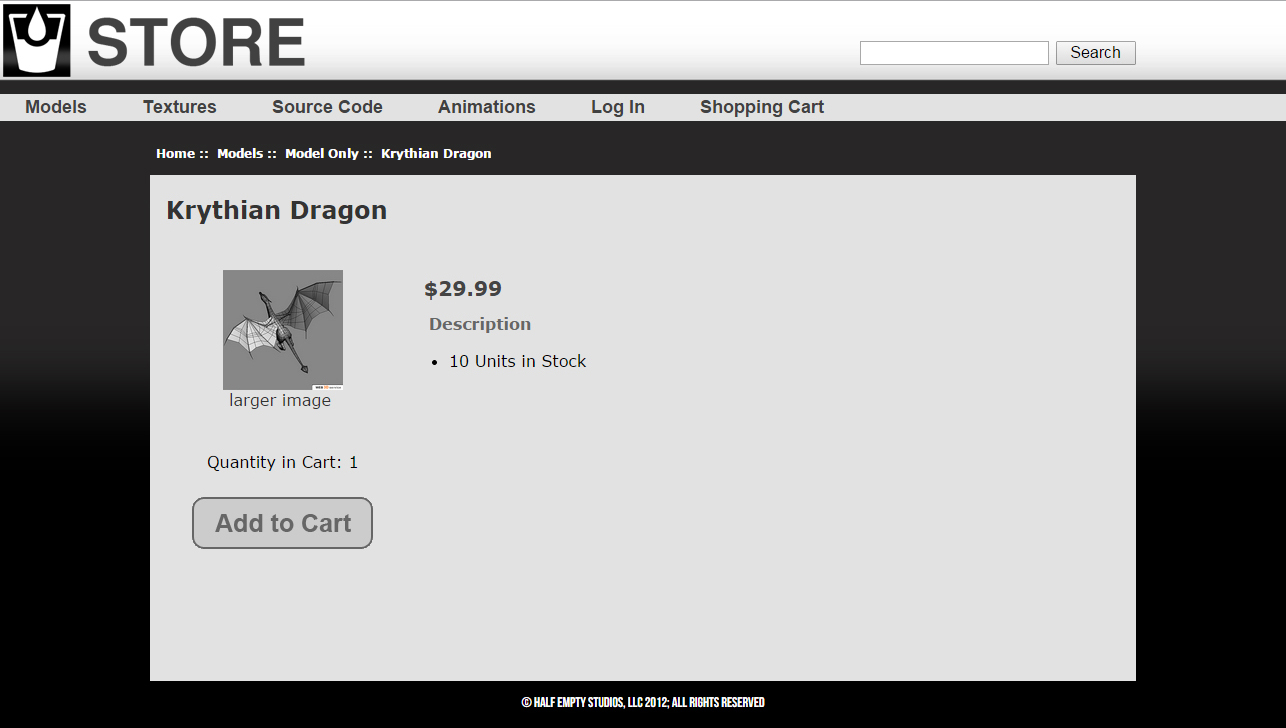 Technologies
HTML5, CSS3, PHP, MySQL, Javascript, JQuery, Zencart
Accomplishments
I was invited to apply for an internship at the alumni-owned game development company, Half Empty Studios, while I was a Junior in University. A friend had gave me a good referral for my web development expertise and they were looking for someone to build their website. I completed the project in 1 month and went on to design the user interface for the game: Chemical Cubes. (Android/iOS; 2013)
---
Aliens & Turrets AR App Landing Page
Overview
CSS-driven animation
Responsive with low-res background images for mobile
Lightweight
News feed populated by external WordPress
Features
Here's an example of how I accomplished the background animation:
See the Pen CSS Flying Space Background by Aim Diab (@AimDiab) on CodePen.
A creative Sci-Fi themed "computer console" design with a scrolling space background. A slick multi-page design with social media and app store/google play download links. The design is responsive and everything scales down to mobile screens. Using media queries, the appropriate resolution background image is selected and loaded to keep the animation smooth and the load time low.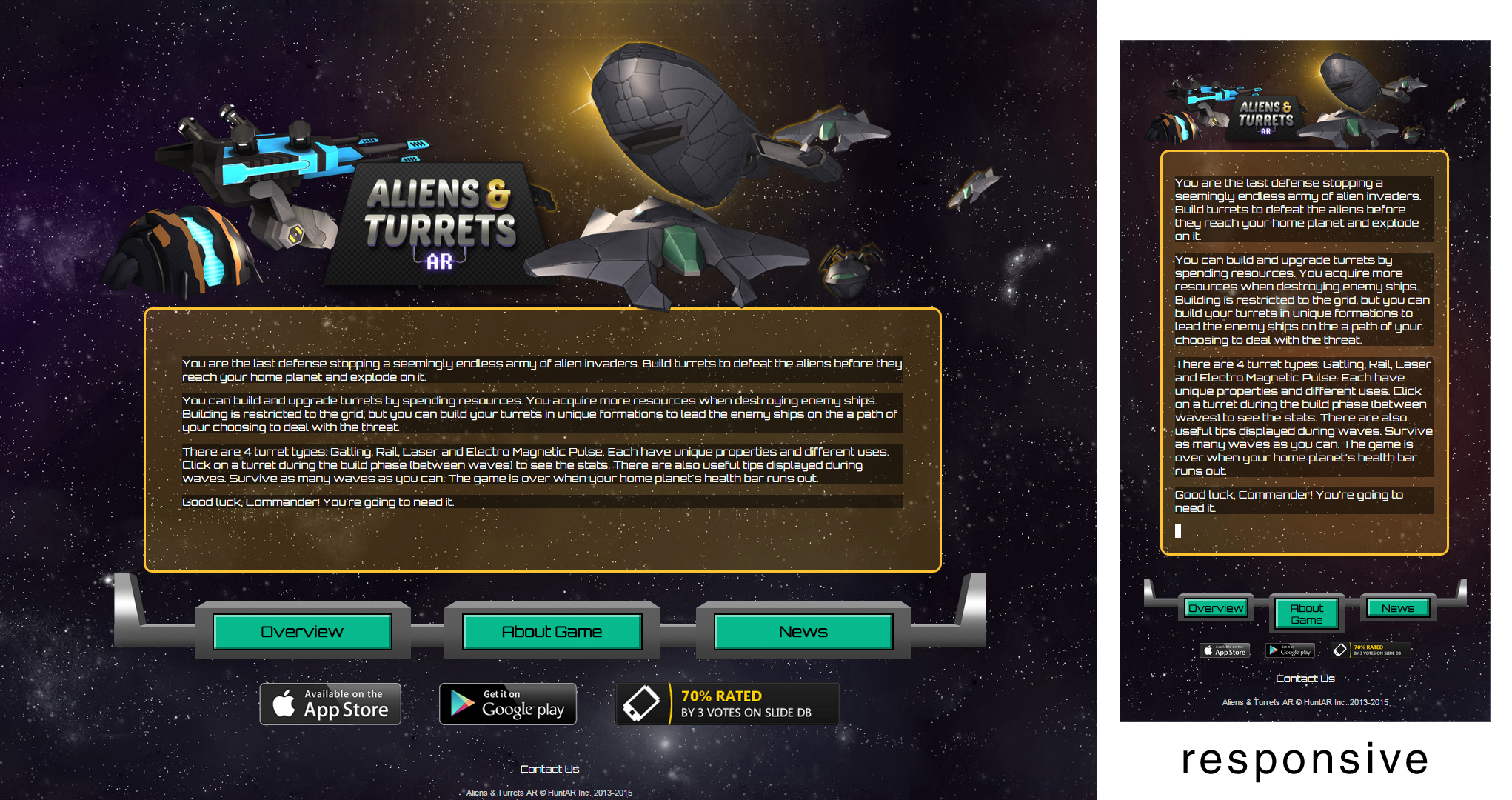 The news page populates with the most recent posts from the company WordPress site that are tagged with the "Aliens & Turrets" tag. I query the database using PHP and MySQL and fetch the post titles, descriptions, date and post body for use on this page.

Technologies
HTML5, CSS3, PHP, MySQL
Accomplishments
Created a website that really pops and stands out from most static app landing pages with impressive but lightweight CSS-driven animation. Leveraged WordPress data externally to populate the news feed with relevant updates. Reached over 1000 pageviews with a clickthrough rate of 64% to the app store pages.
---
HuntAR Wordpress Site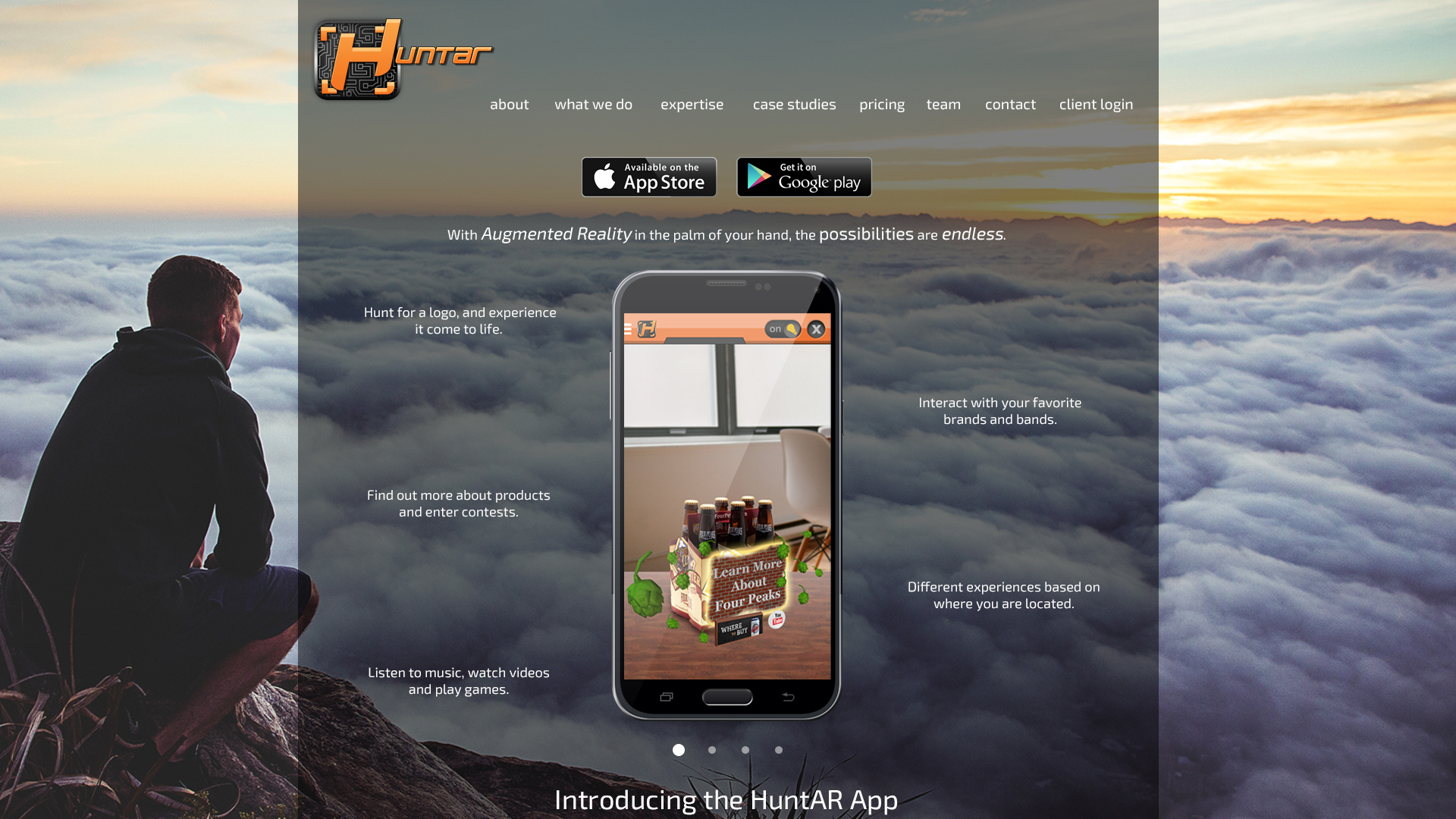 Overview
Custom Wordpress theme
Single-page design
All text is editable from Wordpress Admin
Responsive
Parallax and smooth scroll effects
Features
A navigation bar complete with JQuery-based smooth scrolling to the different sections of the single page design.

A fresh and unique design with an appealing use of negative space.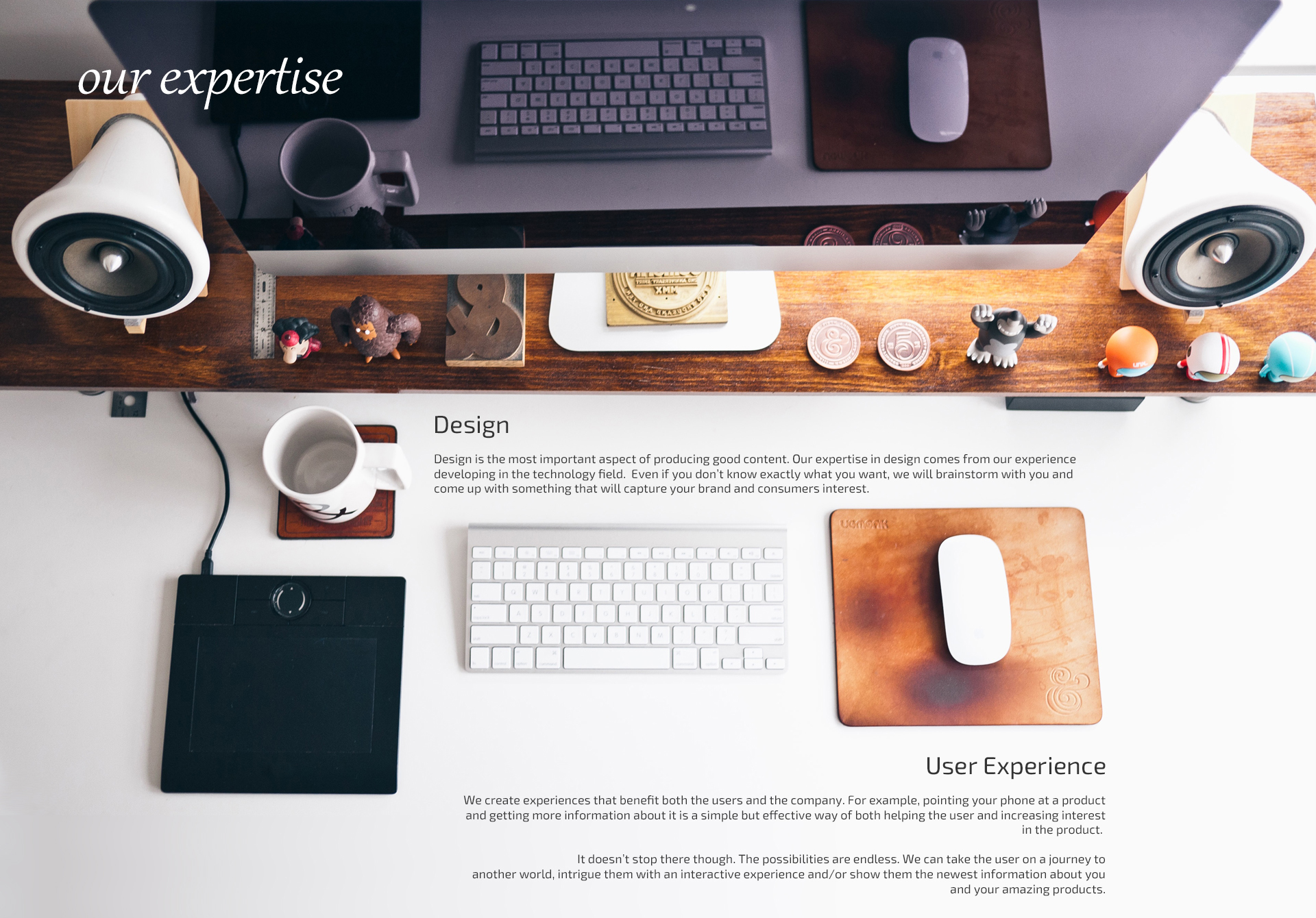 A responsive image carousel/slider displaying several app screenshots.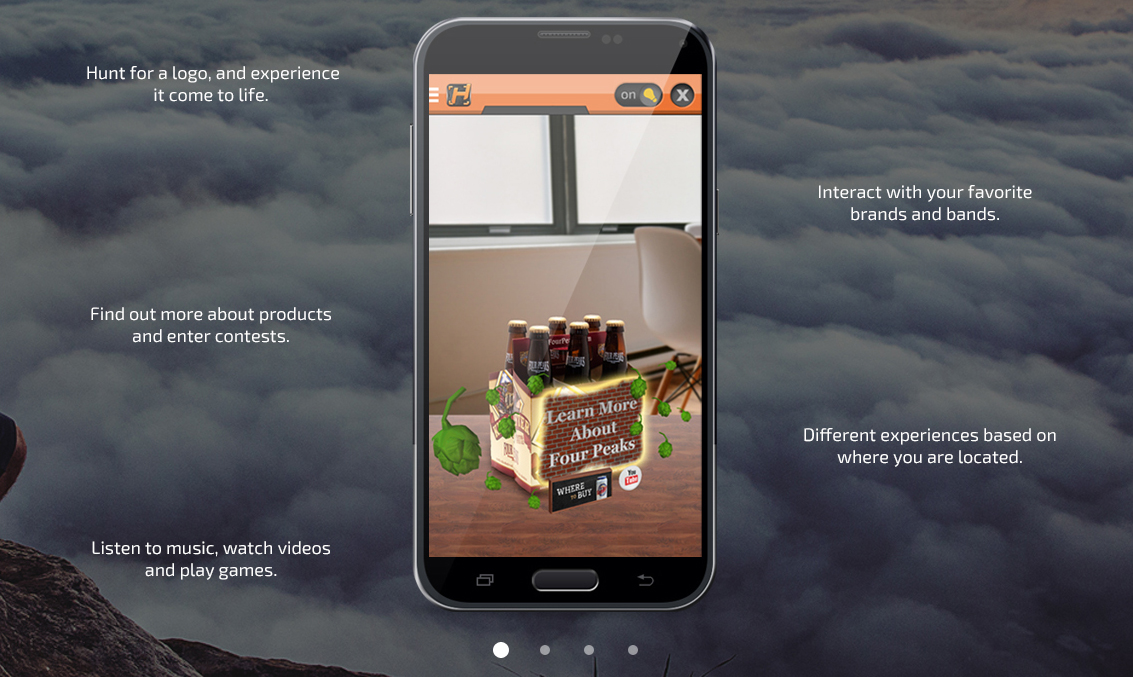 A clean and concise footer section with contact and social media links.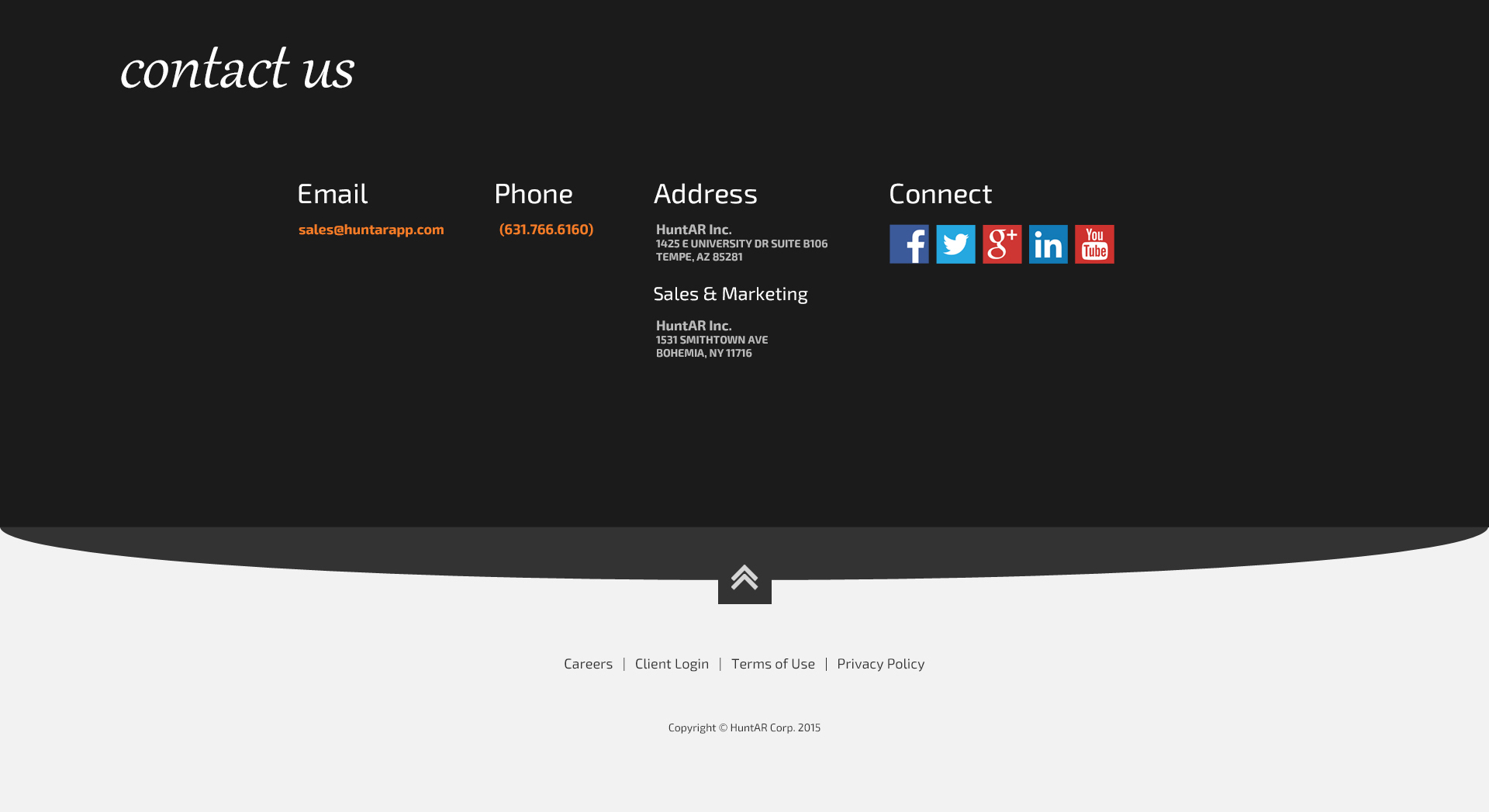 You can view the full design here.
Technologies
WordPress, HTML5, CSS3, Javascript, JQuery
Accomplishments
My C.E.O. wanted to use WordPress so that non-tech savvy members of the team and advertising partners could create and modify content. He was using a publicly available theme purchased from ThemeForest. I was able to convince him to allow me to design and develop a custom WordPress theme for the website so we could meet his requirements while also having an original design that could be shaped to better serve and represent the company.
---
Online Medical Records CMS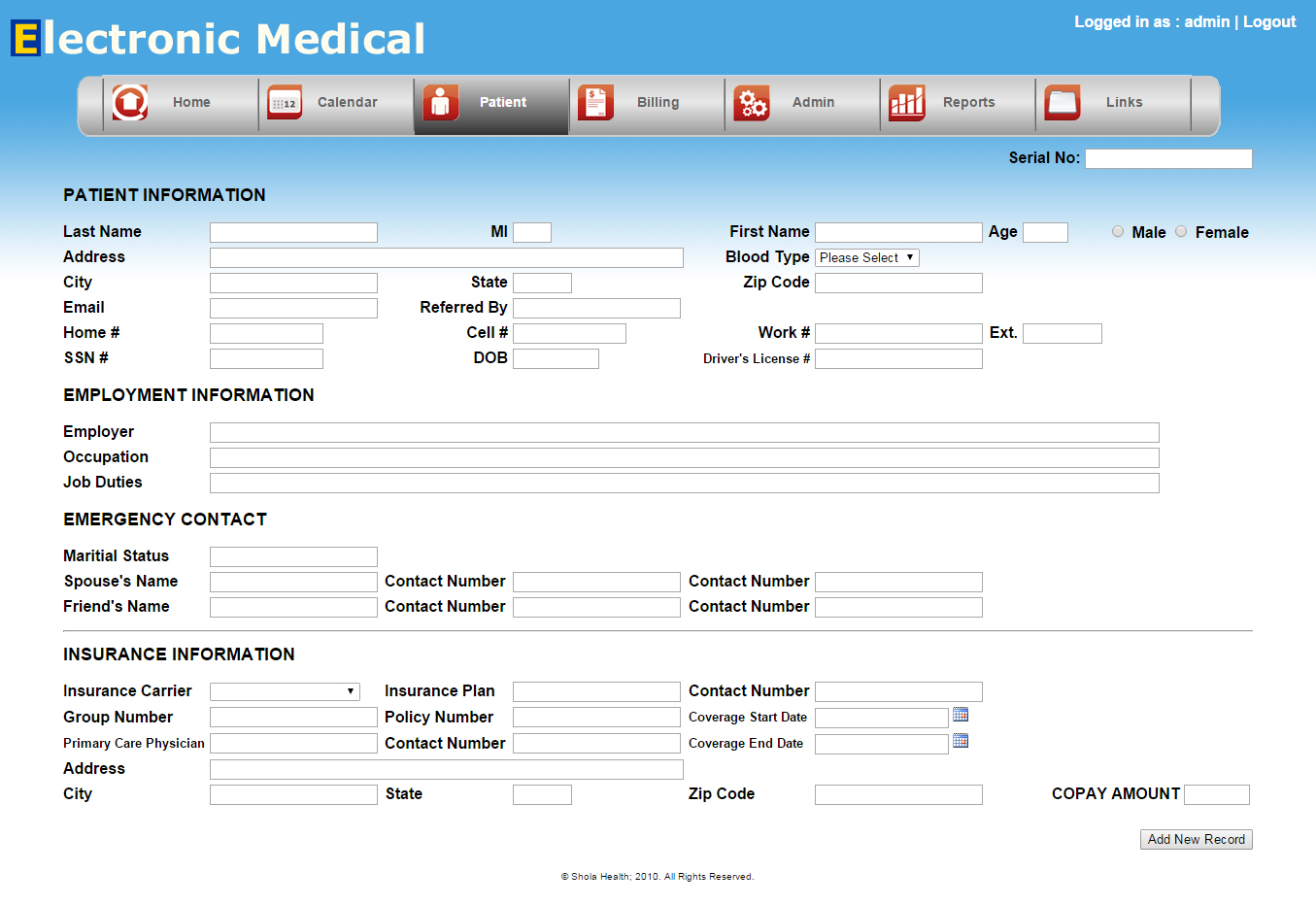 Overview
A CMS for medical records and billing
Secure database-logged login system
Appointment booking and calendar
Doctor's visit/encounter forms
Auto-complete on search bars
Features
A secure login system with database-logged sessions in addition to cookies.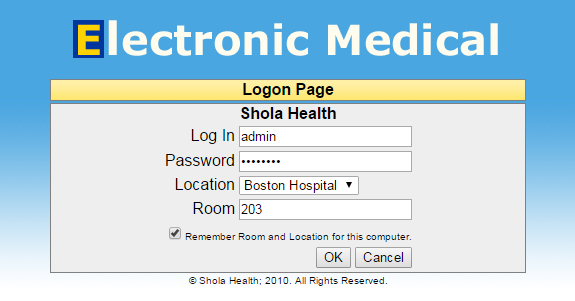 Here's a code example of how I accomplished the login system.
PHP:
Appointment scheduling tools.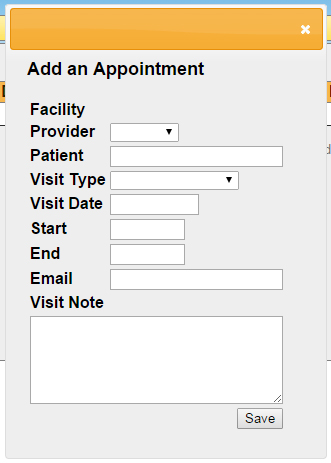 An appointment calendar with a ready-to-print quick reference table.

Patient medical history records.

A robust search algorithm with auto-complete.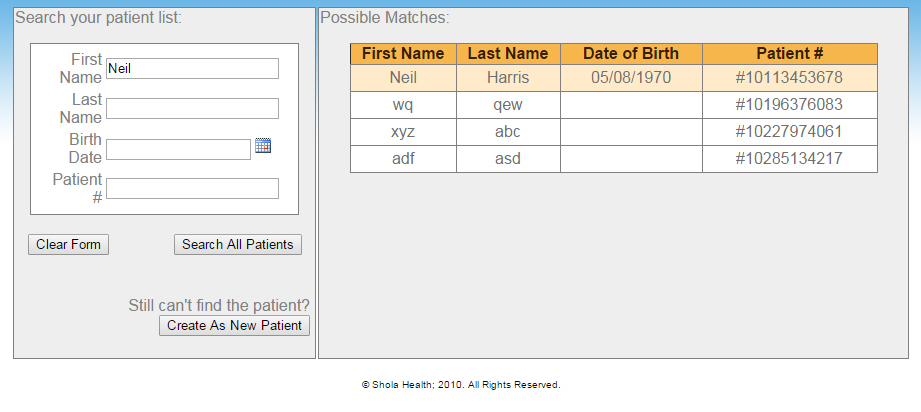 Doctor's visit (encounter) forms and records.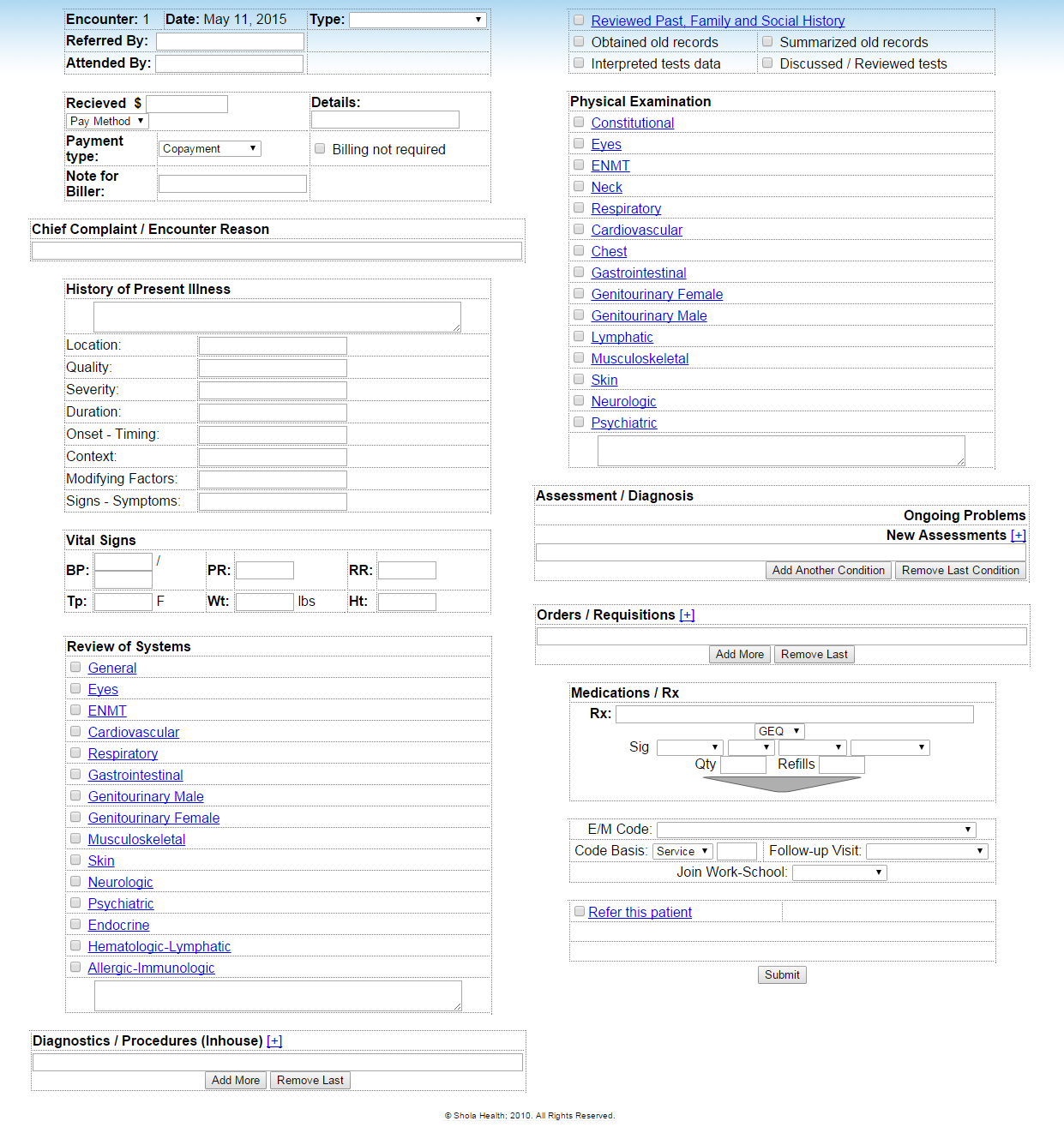 Technologies
HTML, CSS, Javascript, JQuery, JQueryUI, PHP, MySQL
Accomplishments
I developed an entire CMS in one month and gained valuable experience in complex database architecture, PCI compliance and SSL. This was my biggest contract when I was freelancing part-time as a junior in high school.
---
SylfeDreams Online Community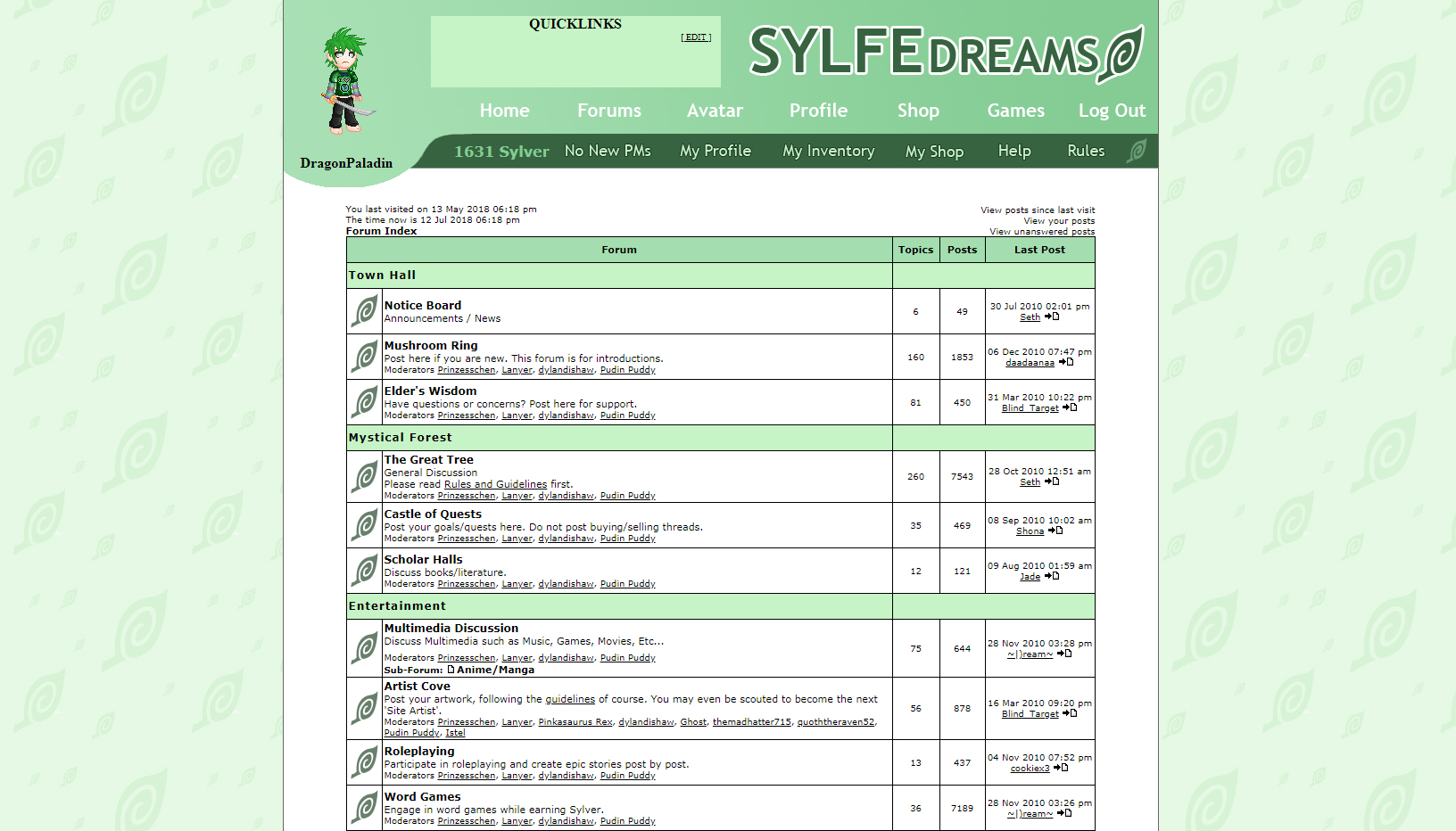 Overview
A phpBB forum with custom modifications.
Live for 2 and a half years (2007-2009)
370 registered users
20-30 active daily users
23,715 forum posts
Custom templates
Features
Every user had a personal character called an avatar which they could customize with different clothes and hairstyles. We used Javascript to layer different .PNG files on top of each other while editing, and PHP to merge all the images upon clicking save into a single .PNG file.
Incentivized posting created user-generated content and fostered a community of active users. By posting, users would earn virtual currency which they could use to purchase items for their character or gift to other users.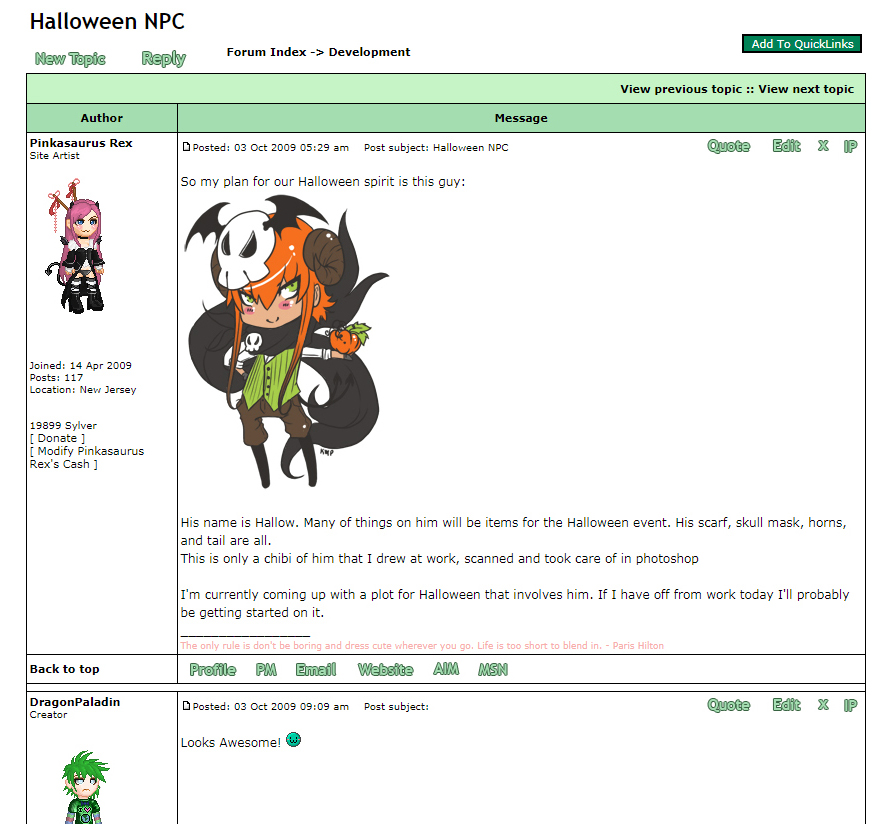 Shops where you could spend the virtual currency (called "Sylver") on items for your character. Every user also had the ability to create their own personal shop to resell items they no longer wanted.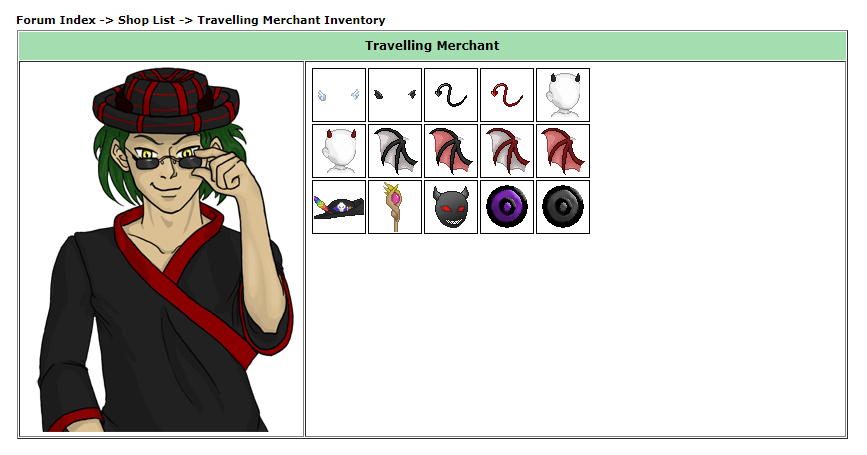 PHP-driven luck-based games for some extra entertainment.


Customization and personalization are key features that attract users to join and participate in the forums.
Technologies
HTML, CSS, Javascript, phpBB, PHP, MySQL
Accomplishments
This was the first website I created when I was 14 years old. I learned how to work with other people's code from creating mods and custom templates for phpBB. I learned how to run a community, how to market a product and grow the userbase. I learned PHP and MySQL, site hosting and migration, and database management practices. I would later leverage these back-end skills with my HTML and CSS knowledge to become a freelance web developer.
---